Leveraging ActiveCampaign Forms: Enhancing Software Testing, Security, and QA Processes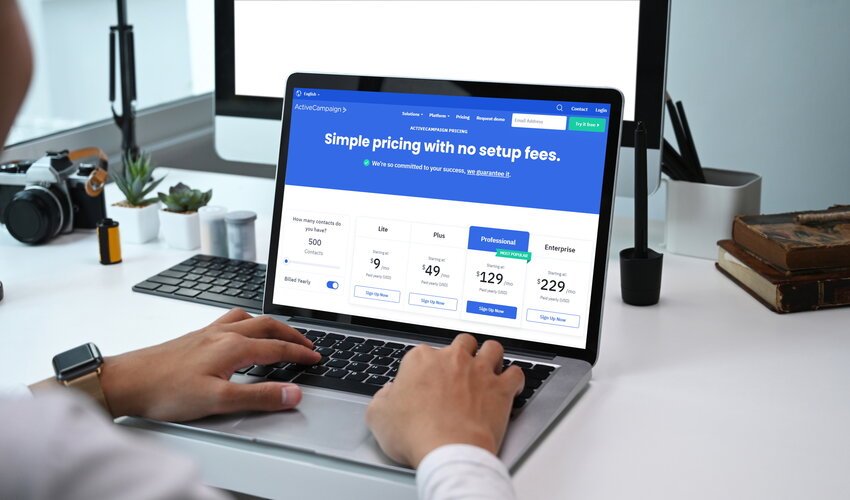 In the ever changiing landscape of software development, ensuring the quality, security, and efficiency of applications has become paramount. The rise of cyber threats and the demand for seamless user experiences, developers and QA testers are constantly exploring innovative solutions to streamline their processes. One main solution that has gained prominence in recent years is ActiveCampaign Forms. In this article we will delve into the world of software testing, security, and QA processes, exploring the benefits of using ActiveCampaign Forms and how they can be a game-changer for professionals in the field.
Understanding ActiveCampaign Forms: A Brief Overview
Forms are versatile tools that empower businesses to create customized forms for their websites and applications. These forms serve various purposes, including lead generation, customer feedback collection, and subscription management and many more. What sets ActiveCampaign's Forms apart is their intuitive interface, allowing users to design visually appealing forms without extensive coding knowledge. Additionally, they offer seamless integration with customer relationship management (CRM) systems and other marketing automation tools. Enhancing their functionality for businesses of all scales.
Benefits of Using ActiveCampaign Forms in Software Development and QA Testing
1. Enhanced User Experience:
ActiveCampaign Forms enable developers and QA testers to collect valuable user feedback effortlessly. By integrating user feedback forms within applications, developers can gain insights into user preferences and pain points, leading to enhanced user experiences.
2. Streamlined Bug Reporting:
In the realm of software testing, bug reporting is a critical component. ActiveCampaign Forms can be utilized to create bug reporting forms, allowing users to submit detailed bug reports directly from the application interface. This streamlined process ensures that QA teams receive accurate and comprehensive information, expediting the debugging process.
3. Effective Communication:
Effective communication between development, QA, and security teams is essential for the success of any project. ActiveCampaign Forms can be employed to create communication channels within applications. Whether it's a suggestion box for new features or a security vulnerability report form, these forms facilitate transparent communication, fostering collaboration among teams.
4. Security Testing and Vulnerability Reporting:
Security testing is a vital aspect of software development. ActiveCampaign Forms can be utilized to create anonymous security vulnerability reporting forms. Users can report potential security threats or vulnerabilities directly to the development team, enabling proactive measures to be taken before malicious actors exploit the weaknesses.
5. Automation in DevOps:
In the world of DevOps, automation is key. ActiveCampaign Forms can automate various processes, such as user registration, feedback collection, and subscription management. By automating these routine tasks, development and QA teams can focus on more strategic aspects, enhancing the overall efficiency of DevOps workflows.
Utilizing ActiveCampaign Forms in Software Security
Security testing often involves penetration testing and vulnerability assessments. ActiveCampaign Forms can aid security professionals by allowing them to create forms specifically tailored for security-related tasks. These forms can be used to collect information about potential vulnerabilities, suspicious activities, and security incidents. By analyzing the data collected through these forms, security experts can identify patterns, assess risks, and implement necessary security measures to safeguard applications and sensitive data.
The Power of Integration: ActiveCampaign Forms and CRM Systems
ActiveCampaign Forms seamlessly integrate with CRM systems, providing a centralized hub for managing customer interactions. For QA professionals, this integration means that customer feedback collected through forms can be directly linked to specific customer profiles in the CRM. This linkage enables QA teams to understand the context of feedback better, allowing for more targeted testing efforts and issue resolution.
Elevating Software Development, QA Testing, and Security Testing
In the realm of software development, where every line of code and every security measure count, ActiveCampaign Forms emerge as versatile allies. Their ability to enhance user experiences, streamline communication, automate processes, and fortify security testing makes them invaluable tools for developers, QA testers, and security professionals alike. By harnessing the power of ActiveCampaign Forms, businesses can elevate their software development, QA testing, and security testing processes to new heights, ensuring the delivery of robust, secure, and user-friendly applications in today's digital age.
Expanding the Horizons of QA Testing: ActiveCampaign Forms in Agile Methodologies
In the agile era, where iterative development and continuous feedback are the norms, ActiveCampaign Forms play a pivotal role. Agile methodologies emphasize collaboration, adaptability, and customer-centricity. By incorporating ActiveCampaign Forms in the agile workflow, QA testers can directly engage with end-users, capturing real-time feedback on evolving features. This instant feedback loop provides developers and QA professionals with valuable insights, enabling them to make rapid adjustments, fix issues, and fine-tune the software to meet user expectations effectively.
Ensuring Compliance and Data Privacy
Ensuring compliance with regulatory standards and data privacy laws is paramount. ActiveCampaign Forms can be customized to collect user consent and preferences, facilitating businesses in adhering to regulations such as GDPR (General Data Protection Regulation). QA testers, in collaboration with legal and compliance teams, can use these forms to validate that user data is collected ethically and transparently, ensuring a seamless user experience without compromising privacy.
Driving Conversion and Revenue through QA Testing
ActiveCampaign Forms are not just about collecting feedback; they can also be strategically used to drive conversions and revenue. QA professionals can collaborate with marketing teams to create forms that capture leads, offer discounts, or conduct surveys to understand customer preferences better. By analyzing the data collected through these forms, businesses can make data-driven decisions, optimizing their marketing strategies and boosting sales. QA testing, in this context, becomes a revenue-generating activity, showcasing the multifaceted impact of ActiveCampaign Forms on business outcomes.
Harnessing the Power of Analytics: A QA Tester's Perspective
ActiveCampaign Forms come equipped with robust analytics tools that provide in-depth insights into user interactions. QA testers can leverage these analytics to track user behavior, monitor form completion rates, and identify drop-off points. By analyzing this data, QA professionals gain a profound understanding of user engagement patterns, enabling them to design more intuitive and user-friendly interfaces. This data-driven approach enhances the QA testing process, allowing testers to focus on critical areas that significantly impact user satisfaction and application performance.
Real-World Applications: ActiveCampaign Forms in Industry Verticals
The versatility of ActiveCampaign's Forms extends across diverse industry verticals. From e-commerce platforms collecting customer feedback to healthcare applications ensuring patient data confidentiality, ActiveCampaign Forms find applications in myriad sectors. QA testers specializing in specific domains can tailor these forms to gather domain-specific insights, enabling businesses to deliver tailored solutions that cater to unique industry requirements. In healthcare, for instance, ActiveCampaign Forms can facilitate patient feedback collection, aiding healthcare providers in improving services and patient outcomes, all while adhering to strict data privacy regulations.
Conclusions: A Paradigm Shift in QA Testing
ActiveCampaign is a paradigm shift in the way QA testing is conducted. By bridging the gap between developers, QA professionals, and end-users, these forms create a symbiotic relationship that fosters innovation, user satisfaction, and business growth. Embracing ActiveCampaign's Forms in software development and QA testing processes not only enhances the efficiency and effectiveness of testing efforts but also enriches the overall user experience. As technology continues to evolve, the collaboration between QA testers and tools like ActiveCampaign Forms will undoubtedly shape the future of software development, ensuring that the applications of tomorrow are secure, seamless, and user-centric.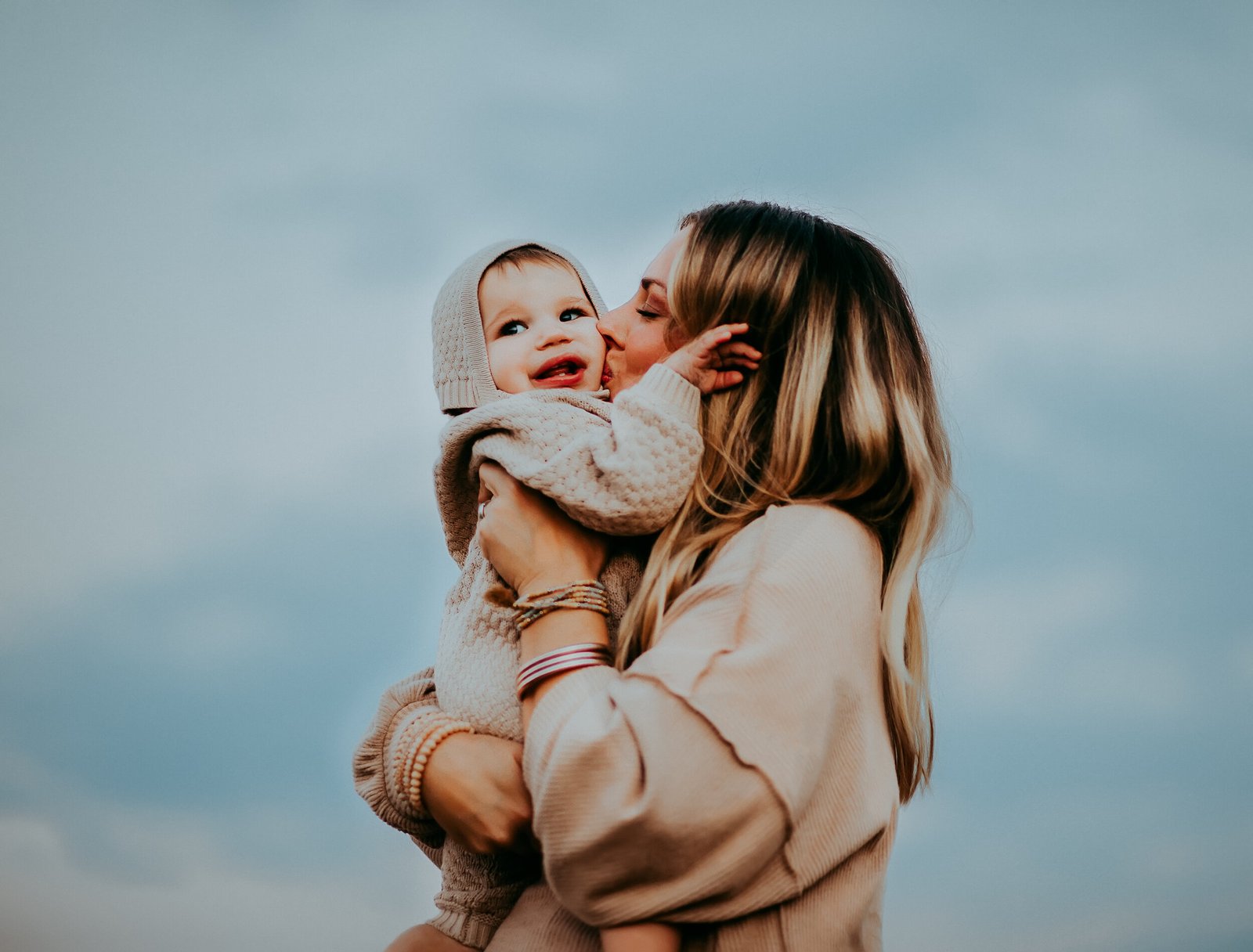 Aimee Garcia is a Marketing Consultant and Technical Writer at DailyTechTime. She has 5+ years of experience in Digital Marketing. She has worked with different IT companies.