The Future of Automation Testing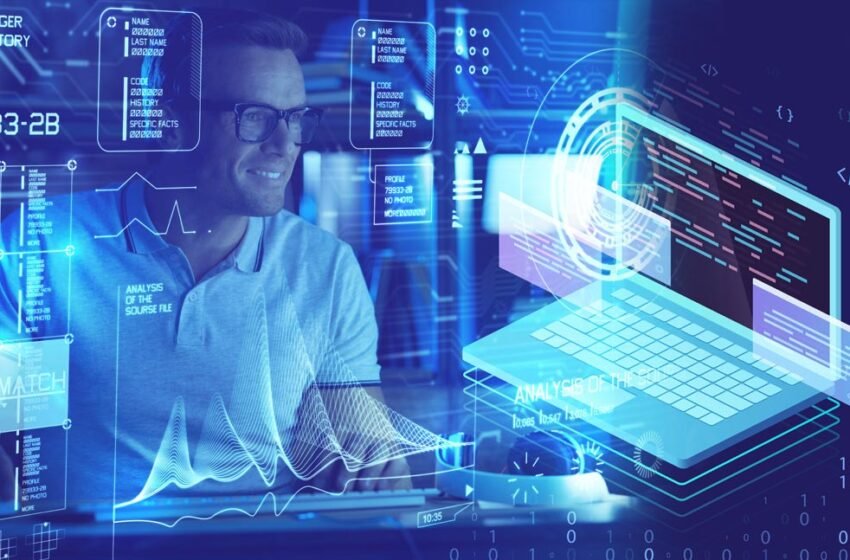 The software industry is transforming and it is nothing new. However, the current development initiatives have made way for technologies like AI and ML to flow into the industry, making way for rapid software development.
Besides, the ever-growing complexity and need for added functionalities have made it even more important to work on testing the software and applications. Also, the previous few years have caused a relentless push to software delivery lifecycle making way for scaling everything towards Agile, DevOps, and more importantly Automation.
Automation testing is something that software companies as well as business enthusiasts are trying to integrate into their operations to have more simplified software delivery pipelines. Especially, when there are many organizations that are struggling to balance quality and speed, the delivery pipelines and containers have turned to be of great help in delivering high-performing software.  
However, there are still a lot of organizations that are stuck with legacy practices hosting large test suites and sensitive pipelines that are reluctant to digital transformation. On the other hand, it is vital that quality should never be compromised in pursuit of rapidity. Thus, testing is the only way to cultivate the necessary engagement in the future with the advantage to nurture a pleasing brand experience.  
Since developer productivity is the prime focus along with the need to change slow feedback cycles and slow development loops, the only way to overcome the existing flaws and ensure the necessary pace is switching to automation testing services.  
In this blog, we will highlight five of the most significant automation testing trends that testers and developers must adopt now if they need to yield business productivity, customer delight, and overall sustainability.  
Let's find out! 
1. Test Automation 
Test automation is something that will keep on accelerating but there are still a huge number of organizations that follow manual practices to run their delivery pipeline. However, if you need to deliver fast, it is vital to limit human interactions to where it is necessary and replace the same with automation. For instance, the practices like exploratory testing where it is essential to include humans into the process.  
Since the automation of manual tests can be an overwhelming task for newbies, a dedicated engineering approach is a must to make it to the future. Though many companies have adopted the most basic steps to automation by switching operations to tools like selenium or Appium, there's a huge scope for automation in the future.
As long as it is concerned with digital transformation initiatives, adding more automation to the software development lifecycle and the CI/CD pipeline are a few things that are going to make way for the future of technology.  
2. Continuous Quality Culture 
With more companies adopting DevOps and automating their test practices, quality has taken a front seat in the DevOps mindset. It means quality turning to be a shared responsibility for all the technical executives in an organization to be more intentional with the landing of tests. The process might even require adopting the shift-left approach to catch issues or adding more control to the shift-right practices through canary deployments and chaos engineering. 
As shifting of larger test suites to the shift-left approach can be tricky and may bring delay to the system workflow, the only way to sustain continuous quality is pre-merging the large suites with the new approach. However, such tactics might lead to issues like merging tests that are not relevant to the change requirements but predictive test selection could be enrolled to such scenarios for driving more relevant automation test solutions.  
3. Data-driven DevOps 
For years, developers and testers are working on tool collaborations to bring more relevance to the delivery pipeline. As each of the tools introduced to the process contains a huge amount of exhaust data that has minimum usage requirements, the automation testing services should aim for a "at-scale" approach that can help with tool evolution.
Also, the data-driven DevOps approach could aid the delivery pipeline allowing improved decision-making and overall quality improvements.  
4. AI & Test-generation Tools 
When we say software testing, there are two major concerns that testers have to face. One is the hassle of handling too many tests and the second is the shortage of tests. If something that could benefit to counter both the problems is the use of test generation tools.  
Also, when you need to aim at UI tests, it involves lot of coding and manual efforts that consume a lot of time. The advanced test-generation tools that are made on AI technology could be of great help in simplifying the UI tests for various platforms with ease of creating and executing tests.
For instance, there are so many different tools available to record actions and aid Scriptless testing while allowing auto-healing on any steps that are error-ridden. Apart from this, AI bots could be put to use for testing like humans when it is required to detect issues with buttons, images, texts, and screens, creating tickets for developers to act quickly on identified flaws.  
5. ML & Predictive Testing 
When we say Machine Learning, it is all about working on the test generation process in a more digital manner. For instance, in organizations that are struggling with the runtime issues for large test suites, Machine learning technology can help thrive the process through predictive test selection. 
Especially, when a company is involved in running large number of tests at the same time, predictive testing could help work on every major and minor change improving the feedback time. Though the approach is mostly in use by the giants like Google and Facebook, the use of Machine learning technology to manage and run tests could aid the entire software development industry.
Such an approach could even help you prevent any full run fail and reduce the time consumed on testing the product under observation. And it is very likely that predictive test selection and machine learning will go more mainstream in the upcoming months turning to be a normalized practice.  
The Crux
Since automated testing is taking over the world, there is no time better than now to adapt to the transition calling for the continuous quality culture. As tools are becoming smarter and are capable of closing the gap between manual and robotic testing, approaching automation test solutions is easier than ever with quickly expanding automation testing companies.  
On top of that, the tester's urge to add more tests that can work on all the features and functionalities of the more complex technology, technologies like AI and ML can be put to the rescue when the entire test job becomes a roadblock to productivity.
Kanika Vatsyayan is Vice-President Strategies at BugRaptors who oversees all the quality control and assurance strategies for client engagements. She loves to share her knowledge with others through blogging. Being a voracious bloggers, she published countless informative blogs to educate audience about automation and manual testing.