Top 28 Software Testing Companies [#1 Ranked QA Companies in 2023]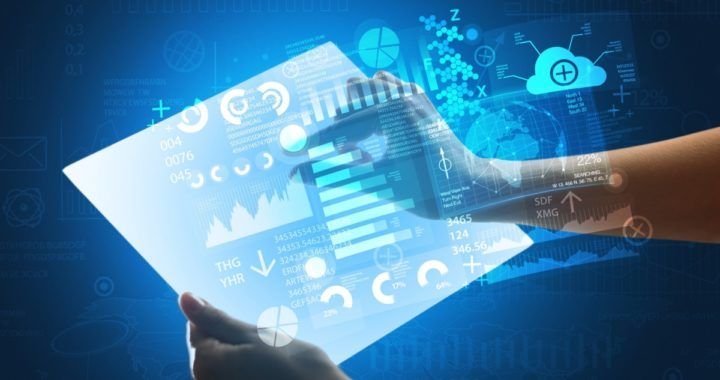 Glitch free software is the dream of all software development companies. This is only possible through good coordination amongst the development and testing teams. However, the covid19 situation has restricted people to their homes, making coordination a little more difficult. As a result, more and more software development companies are looking for well-reputed software testing companies.
So without any further ado, let's have a look at the top 28 software testing companies in the world in 2023.
Top Software Testing Companies list for 2023
DeviQA delivers the highest quality results for you and your customers.
DeviQA has been supporting customer success stories for over ten years, protecting and safeguarding our customers' brand and hard-fought reputation through best-in-class testing and quality assurance services.
The experienced and skilled DeviQA team specialises in fast-fill resources, allowing you to rapidly assure your product and protect your brand without the costly overheads of hiring in your local market. Their highly flexible approach to contracting means your costs are transparent, capped, and with no 'gotchas', with commercial models that include fixed price, time and materials, and dedicated resources to suit you.
QAwerks is a leading software testing company that has been featured in top technology outlets such as Fit Tech, The Next Web і Tech Crunch.
We provide comprehensive software testing services for development companies, offering manual and automated services for websites, mobile apps, desktop apps, iOS & Android apps, games, APIs, AR & VR, and overnight testing. Our team of experienced testers have all been certified professionals for over 10 years, and have an understanding of the needs of businesses and how to meet them.
Our terms of work are fast and efficient; from the time you reach out to the first bug report and test case, it will only take 11 days.
Headquartered in Boise, Idaho, USA, QualityLogic recognizes the importance of integrating onshore software testing services early into the development process. They understand creating truly quality software requires collaboration between creative developers and a talented QA team—from concept to release. Their onshore test lab delivers outstanding value at economical costs without the culture, distance, and time zone challenges that offshore testing can create.
QualityLogic's singular passion is helping clients release great, high-quality software — and they have the proven expertise and experience to make that happen. With more than 5,000 completed projects and 35+ years of QA experience, QualityLogic has perfected their testing process, so companies can rest assured they're making the right decision when choosing QualityLogic as their software & QA testing company.
QAlified is a software testing and quality assurance company specialized in solving quality problems by reducing risks, maximizing efficiency and strengthening organizations.
An independent partner to evaluate software quality with experience in different technologies for any type of software and platforms like Web, Mobile, API, Chatbot, AI, IoT, Blockchain, etc.
Provides managed testing services that include a wide range of activities from test planning, test cases design and execution, test reporting and QA process improvements. Save time, money and resources while generating high-quality results without the need for in-house test engineers.
More than 100 worldwide clients and 600 projects in Banking, Financial services, Government, Healthcare and Information Technology.
Core Services:
Application Testing
Test Automation
Performance Testing
Usability & Accessibility Testing
QA Consulting
QA Mentor is a multi-award-winning, ISO certified and CMMI Level 3 appraised Quality Assurance Testing Company based in New York with offices in 12 countries supporting 428 clients globally. They provide over 30 different unique testing services and over 50 different testing types. QA Mentor is the only company who operates in 5 different shifts 24/7 covering all time zones and working on the weekend and holidays. The hourly rates start from only $15 per hour for functional and compatibility testing services. QA Mentor developed 3 unique products: QA Coverage for test management needs, MetricsAlert for metrics and KPIs monitoring and Controller as part of Robotic Process Automation.
TestMatick is a leading provider of QA services. Its team has deep expertise in various spheres: finance, banking, e-commerce, education, healthcare, entertainment, telecom, travel, aviation, natural resources, and others.
Convenience for its customers consists in the proper mix of technical skills of the team, understanding of the business process, special industry knowledge, professionally built testing processes, and methodology. Its mission is to solve business problems by delivering high-quality services.
The company customizes every testing process and makes it compliant with the client's goals and desires. Thus, it is always focused on results. The QA team is skilled in using various testing tools, working with modern mobile, desktop, and web technologies. Also, they have 3 flexible QA outsourcing business models.
TestMatick has been on the market for many years, and they are known for providing professional and independent feedback about the quality of the tested software products. This company offers more than 20 types of QA services and hence, it can cover absolutely every need in testing.
ScienceSoft is a global software development and software testing company with headquarters in McKinney, TX. The company has offered software testing services since 1989 and can guarantee its expertise in the testing domain. ScienceSoft provides a wide range of testing services from functional, performance, usability, exploratory, security and penetration testing to healthcare compliance testing. Reliability of services is ensured by ISO 9001 and ISO 13485 certifications. ScienceSoft has expertise in testing all sorts of software, including ecommerce applications, complex enterprise solutions (ERP, CRM, BI), cloud-based software, apps powered by advanced technologies (IoT, big data, blockchain, AI/ML), and many more.
When you think quality assurance – think TestDevLab. 10+ years of experience, 500+ ISTQB certified experts, 5+ billion end-users for the products they test, and references from industry leaders like Discord, Zoom, Microsoft, Pinterest, and others. TestDevLab has got you covered.
They can support your teams in everything from manual test execution to test design, test automation, creating/implementing test strategies, creating custom testing frameworks, and even leading internal QA teams. All the major platforms, including IoT, are supported, and they even provide physical test devices for free (5000+ available).
TestDevLab is focused on trust, excellence, and quality and invests heavily in R&D to provide unique testing solutions, labs, test devices, and everything imaginable you might need to expand and support your testing scope.
Other related services include:
ISO consulting
Security/penetration testing
Accessibility testing
Competitive analysis & benchmarking
Audio/video quality testing
Location spoofing, battery/data consumption tests
Game testing
With over 12 years of experience, Solvd has 780+ employees worldwide, 8 offices around the globe, 320+ successful projects, a clear understanding of the niche, and unique challenges faced by companies of all sizes. The company has released 6 proprietary end-to-end test automation products and implemented the Solvd.Laba educational project to share its knowledge with a passionate audience. Solvd offers top-notch manual QA and test automation services that includes:
Web and Mobile Testing
Fitness App Testing
IoT Testing
API Testing
SaaS Testing
AR/VR Testing
Salesforce Commerce Cloud Testing
ERP Testing
Solvd's specialists don't rely on cookie-cutter approaches. Meanwhile, the QA team is ready to go the extra mile to find out and analyze the client's goals, vision, and limitations in order to provide them with tailored solutions that will fully meet the audience's expectations and market requirements. 
Devstringx Technologies is a multinational company indulged in IT-related services. The company came into existence in 2014, and in a very few years, it achieved various significant milestones. They are known for providing quality Software Testing services in various nations including India and USA. They are currently executing with more than a hundred employees in different locations around the globe. Apart from software testing, they provide other services also like Test Automation, Software Development, and Product Development.
Devstringx has successfully accomplished a number of projects. The devoted, determined, and dedicated personnel of Devstringx make it even easier to please the clients with their work potential and expertise. The pleasant completion of work with 100% customer satisfaction is the primary objective of Devstringx. They believe in finding creative and innovative ways of doing the project to achieve more favorable outcomes. They don't aim to just deliver the project, they genuinely aim to complete their responsibility accountably and this quality makes them capable of being entitled as the best Software Testing Company.
Invensis Inc offers top-notch software testing outsourcing services to businesses worldwide. Our team of experienced testers uses the latest tools and techniques to ensure that your software is free of bugs, glitches and other issues. We understand the importance of delivering quality software and our goal is to provide you with a seamless testing experience. Our services cover a wide range of testing types including functional, performance, security, and compatibility testing. With our offshore testing center, you can save on time and resources while still receiving world-class testing services. Trust Invensis Inc to take care of your software testing needs and give you peace of mind.
HikeQA is an independent Quality Assurance company delivering robust QA and testing solutions for software and mobile applications. Our team consists of hardworking professionals with innovative and strategic minds, dedicated to developing and delivering bug-free and functional software. We offer a range of services, including Mobile Application Testing, Automated Testing, Manual Testing, Functional Testing, Performance Testing, Regression Testing, Quality Assurance Outsourcing, Security Testing, and Backend Testing. With years of experience, we provide comprehensive testing solutions to ensure the quality and reliability of your software.
QA Wolf is the first end-to-end automated testing company that offers to get engineering teams to 80% test coverage – and they claim to do it in under 4 months. The company is also unique in how they charge which is based on the size of your team versus hourly. QA Wolf is headquartered in Seattle, WA.
Included with their service:
Unlimited tests and test runs
Unlimited 100% parallel test runs
Full access to the QA Wolf testing platform
80% test coverage within 3-4 months
Zero vendor lock-in (all test code is compatible with Microsoft's Playwright)
TestCrew is a Saudi-based company dedicated to providing comprehensive software testing services for enterprises worldwide. We deliver premium testing services across industries, corporate bodies, and government entities. Quality is our watchword. We provide firm support while giving you the confidence and resources needed to satisfy the needs and desires of your customers. We are a team of experts who can provide excellent testing services across various industries, corporate entities, and government outfits. We deliver premium quality and outstanding service ensuring that you can display profound confidence about your products and satisfy your customers. Our professional ISTQB certified teams could deliver an extensive set of testing services in Test Advisory & Consulting Services, Functional Testing, Non-Functional Testing, User Acceptance Testing (UAT), Integration Testing, Performance Testing, Cybersecurity Testing, Automation Testing and Integration testing for web services and API's.
15. TestFort
It was initially a software development company that created a subdivision called TestFort. TestFort contained a team of more than a hundred skilled QA engineers who had complete knowledge of testing for mobile and web, cross-platform and software solutions. Their QA team is committed to bringing innovative solutions for making the best QA process.
Testrig technologies have great experience in incorporating and delivering software testing services to the entire world. Being award-winning automation and QA testing company in India and the US, it hires extremely skillful and experienced quality assurance resources to fulfill complicated testing requirements and deadlines. During the last five years, this company has assisted half of the fortune 500 companies to make sure that their product is flexible and user-friendly for the customers. This company offers services to a wide range of industries including, banking, telecom, healthcare, and manufacturing.
Testring has focused on advanced software testing and selenium automation testing techniques such as mobile test automation, services, and API test automation, DevOps, and agile techniques. This helps various companies to attain the highest business ROI and test coverage.
17. Kualitatem
It is a renowned agile-based company providing QA and infosec auditing services for more than ten years. This company has overcome all sorts of hindrances in technical grounds. It has played a significant role in making advanced development models for mega enterprises and corporates. Kualitatem has resolved hundreds and thousands of software testing issues. This has led customers to create a user-friendly product.
The services provided by kualitatem include; security testing, functional testing, performance testing, mobile app testing, software testing, automation testing, and much more.
18. Codoid
Codoid Innovations is a leading QA Company based out of India with its presence in the United States, Singapore, and Norway. Being a multi-award-winning ISO certified company, they are experts across various software testing verticals like Automation Testing, Mobile-App Testing, Accessibility Testing, ELearning Testing, and more. They even have a strong foothold in various industries like Online Gambling, Trading, Logistics, Telecom, Hotel Aggregation, and so on. Their ISTQB certified software testers ensure the delivery of comprehensive software testing solutions. You needn't have to take us by our word as they showcase their expertise by offering free Proof of Concepts to their prospects.
Syndicode is a Ukrainian full-cycle software development and testing company. This means that the company not only develops but also handles manual and automatic testing of software!
Getting started starts with business analysis + QA and ends with product release and maintenance.
Areas covered by Syndicode:
Marketplace building
Software Testing
Development of SaaS solutions
Web and mobile applications
WordPress solutions
MVP production and more
Syndicode is well versed in large projects, covering more than 140 end-to-end solutions in various fields and raising over $ 400 million in investment. Engineering teams are committed to Agile development for greater productivity. This contributes to the rapid development of the development and testing process, as a result of which costs are reduced.
By continually improving their skills and implementing experience, Syndicode engineers are best at ensuring the safety that helps the company's children maximize their benefits. They emphasize the importance of applications and error-free operation and conduct rigorous testing to minimize code errors and exceed customer expectations.
20. ImpactQA
This is one of the best QA consultant and software testing company. Impact QA has headquarters in Dallas, New York, Munich, and New Dehli. This company is one of the pioneers in providing software testing services around the world. They have a clientele of approximately more than 250 companies including startups and multinationals. ImpactQA is known for having the best QA resources that deliver a consumer-centric approach. This helps them to attain a rank in the list of top software testing companies. Their key services include; AI testing, DevOps testing, cloud testing, security testing, IoT testing, performance testing, Mobile app testing, and automation testing.
21. Cigniti
Headquartered in Texas and Irving, Cigniti is one of the leading software testing companies. It is known for adopting up-to-date testing methodologies and industry standards. Its core services include; quality assurance, advisory and transformation, quality engineering, digital assurance, and next-generation testing. This company claims to have worked with more than fifty companies from the list of fortune 500. It offers a cloud-based service that enables customers to attain comprehensive dashboards, in-depth vulnerability reports, and recommendations.
22. BugRaptors
It offers wide-ranging services from consulting to support/testing services. It delivers extraordinary quality by applying cutting-edge technologies and tools. It can function with several test models such as Agile and Sequential. It offers maintenances for all kinds of mobile apps such as hybrid, web, and native.
The main services include; testing consultation services, specialized QA services, automation testing services, and standardized QA services. With experience of testing more than 252 web apps and 500 mobile apps, Bugraptor supports more than 100 mobile devices.
23. Global App Testing
Global app testing provides innovative testing solutions to all of its customers. The main aim is to assist testing teams and QA engineers to eliminate challenges related to releasing the high-quality app. It is one of the most trustworthy quality assurance service providers. They have manual testing and augmented automation testing to enable companies to attain an effective transition to deliver top-quality products with the least testing efforts. Global app testing has assisted more than 105 countries with 25000 quality assurance professionals utilizing real devices in a practical environment.
24. Sauce Labs
Founded in 2008, it is a California US-based company that offers a cloud-based test platform. It performs continuous, automated, and live web and mobile app testing for businesses of any size. The core services include; test analytics, visual testing, cross-browser testing, real device cloud, and adding simulators and emulators.
Sauce lab offers a complete continuous testing cloud, one combined platform for Testing functionality, visual regression, and front-end testing. It is scalable for continuous development and continuous integration.
25. A1QA
It is headquartered in Colorado, USA. It provides software testing and quality assurance services to various industries. A1QA works on values that include teamwork, collaboration, constant innovation, and delivering value, etc. this can work in flexible time zones. It offers a complete package of SQA services. The main services encompass automation, web application, consulting, and full-cycle testing.
With experience of over 15 years in the software testing industry, this company has effectively accomplished 1500 projects. It offers adjustable time zones and expertise in various domains.
26. QA Source
It offers QA services to various industries such as Startup, healthcare, cybersecurity, legal, healthcare, and retail industries, etc. In addition to this, it assists clients in meeting their Salesforce Development Requirements. Furthermore, the outsourced team will impeccably get incorporated with the clients' DevOps practice.
With the wide variety of testing services that the company offers, it has the best team that has extensive domain knowledge and in-depth knowledge of various user scenarios. The company's test automation process helps to provide customers with quick release cycles. It has proficiency in numerous technologies such as Apache, Java, MySQL, VBScript, etc.
27. Oxagile
Oxagile smears its latest technology to deliver digital transformation for global corporations and SMEs. It has experience of more than fourteen years in software development services. After this, it decided to introduce automation testing services that guarantee reduced human errors, more cost-saving, and faster time to market.
It functions on an agenda that carries
Industry-standard tools,
Automation best practices
Reporting
In addition to this, it guarantees seamless and quick integration in the organization's work plan generates faster results.
28. Mindful QA
It is an award-winning software testing company based in the US, known for donating 10% of its profit for charity purposes. Its core services include; web testing, mobile app testing, software testing, automated testing, and performance testing. The other services provided by this company include QA recruiting, User experience consulting, Backup coverage, regression testing, QA for digital agencies, and express testing.
29. Belitsoft
Belitsoft is a software development company with 17+ years of experience with the aim of delivering effective and quality solutions to its clients. The company does its best to deliver products that accelerate return on investment (ROI) process. Its effective testing can be done in several ways – manually, with or without specific applications, or totally in automated mode. Belitsoft's well-versed QA team includes experienced test leads, test designers, and team automation engineers who follow the best test automation practices. Belitsoft's Quality assurance specialists define the most effective test types for each product and offer the optimal plan of testing. Their many years of expertise allow them to bring the client functional, bug-free, stable-working software.
30. LogiGear
Headquartered in California USA, it has an experience of more than 25 years of providing software testing solutions to startups and enterprises. It offers solutions for continuous testing, selenium automation, test automation, and test architect and mobile testing.
The core services incorporate performance testing, load testing, automated testing, functional testing, game testing, and API testing. The clients get cost-effective, reliable, and flexible solutions. It also offers expert manual testing services for projects with crucial deadlines. In addition to this, it also offers offshore testing and development.
Conclusion
The list of companies mentioned above will play a key role in assisting all the software development companies in taking the correct decision. This is because, it provides a detailed overview of the performances, services, and achievements of the top 16 software testing companies in 2023.
There are various companies that provide services at different levels. So, whenever a company wants to outsource its Quality assurance process, it can refer to the list and ensure that its business is following the right track. Selecting the correct quality assurance partners will help you to bring an expert team that can take care of all your software testing needs.
Just to help you a little more, here is the overview of the lengthy discussion.
| | | |
| --- | --- | --- |
| Company Name | Testing Services | Prominent Clients |
| Mindful QA | Manual, Automated, Performance and API | Google, Microsoft, Intel etc. |
| Quality Logic | Functional, Usability, Automated testing and QA testing Tools | Adobe, AT&T , BT, Microsoft Partners |
| Impact QA | Quality Assurance, Quality Engineering, Quality Assurance Consulting and Next Gen testingS | Panasonic, A&A, Quartz |
| QA Mentor | Core QA, Unique QA, On demand QA | Citi, HSBC,BOSCH |
| QA Source | Salesforce, Manual, Automated, API, Mobile QA, QA analysis | Oracle, IBM and Amazon |
| Bug Raptor | Web app testing, mobile app, game app, and automation | GSC, GeoTime, BedRock |
| Kualitatem | Automation, Mobile app, Usability, Responsive | MicroFocus, IBM and McAfee |
| Cigniti | Quality Assurance, Quality engineering, Quality assurance consulting, next-gen testing | Aviva and southwest |
| Global App Testing | Web App, Mobile app, exploratory and usability | Facebook, Google, Microsoft |
| Testing Tech | Web app, Mobile App, Performance and Cloud testing | Upstock and spentra |
| Sauce Lab | Continuous, Automated and Live | – |
| ScienceSoft | Security, Usability and Test Automation | Delloite, eBay and Ford |
| A1QA | Full cycle, quality engineering and complete test coverage | Addidas, QIWI, Yandex |
| Test Fort | Manual and Automated Testing | Symantec, Skype |
| Oxagile | Test automation and functional Testing | Discovery, Vodafone, Google |
| Logi Gear | Automation, Functional, API, Games and IOT testing | Amazon, Cisco, McAfee |
Falak Khurram is working with software testing lead as a senior writer. She's a news junky and loves to stay up to date on the latest marketing trends. Falak earned her MBA in Marketing from LSE in 2016.