Top 16 Software Testing Companies in The World in 2021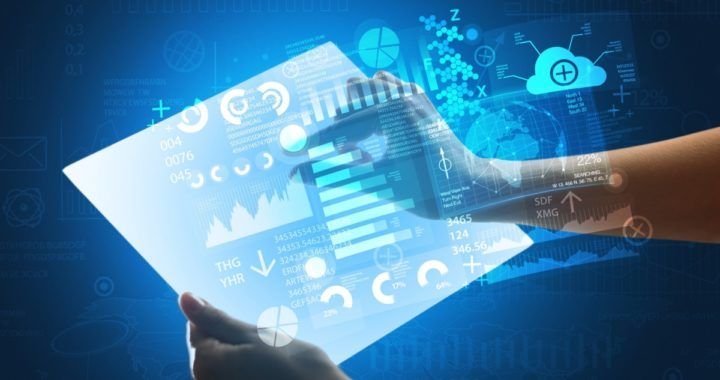 Glitch free software is the dream of all software development companies. This is only possible through good coordination amongst the development and testing teams. However, the covid19 situation has restricted people to their homes, making coordination a little more difficult. As a result, more and more software development companies are looking for well-reputed software testing companies.
So without any further ado, let's have a look at the top 16 software testing companies in the world in 2021.
1. Mindful QA
It is an award-winning software testing company based in the US, known for donating 10% of its profit for charity purposes. Its core services include; web testing, mobile app testing, software testing, automated testing, and performance testing. The other services provided by this company include QA recruiting, User experience consulting, Backup coverage, regression testing, QA for digital agencies, and express testing.
2. QualityLogic
It has played an imperative role in recognizing the significance of assimilating software testing services. Their onshore test lab delivers outstanding value at economical costs without the culture, distance, and time zone challenges of outsourcing.it has an experience of more than 30 years of providing testing services high tech industries. They are known for incorporating technologies such as cloud computing and virtualization. This enables them to scale their testing environment with a lesser costs impact on the customer.
Qualitylogic tests mobile apps, websites and web apps, OTT and streaming media, smart energy standards, Big data analytics, and Telemetry, API testing, virtual and augmented reality testing, e-commerce, IoT, print system, Fax, and fax over IP testing. The industries they provide services to include; Retail & eCommerce, Media & Entertainment, Social & Dating, Marketing & Design, Smart Energy, Utilities, Imaging & 3D Printing, Telecom, Education & Nonprofits.
3. ImpactQA
This is one of the best QA consultant and software testing company. Impact QA has headquarters in Dallas, New York, Munich, and New Dehli. This company is one of the pioneers in providing software testing services around the world. They have a clientele of approximately more than 250 companies including startups and multinationals. ImpactQA is known for having the best QA resources that deliver a consumer-centric approach. This helps them to attain a rank in the list of top software testing companies. Their key services include; AI testing, DevOps testing, cloud testing, security testing, IoT testing, performance testing, Mobile app testing, and automation testing.
4. QA Mentor
Headquartered in New York, it is a CMMI-appraised and ISO certified leading software testing company. Its main services include bid data testing, IOT testing, AI testing, database testing, Migration Testing, regression testing, crowdsourced testing, security testing, performance testing, automation testing, compatibility testing, and mobile testing. As a result of working with such an amazing company, clients get; Flexible engagement models, low costs packages and services, free performance assessments, free process improvement assessment, and QA Audits.
5. QA Source
It offers QA services to various industries such as Startup, healthcare, cybersecurity, legal, healthcare, and retail industries, etc. In addition to this, it assists clients in meeting their Salesforce Development Requirements. Furthermore, the outsourced team will impeccably get incorporated with the clients' DevOps practice.
With the wide variety of testing services that the company offers, it has the best team that has extensive domain knowledge and in-depth knowledge of various user scenarios. The company's test automation process helps to provide customers with quick release cycles. It has proficiency in numerous technologies such as Apache, Java, MySQL, VBScript, etc.
6. BugRaptors
It offers wide-ranging services from consulting to support/testing services. It delivers extraordinary quality by applying cutting-edge technologies and tools. It can function with several test models such as Agile and Sequential. It offers maintenances for all kinds of mobile apps such as hybrid, web, and native.
The main services include; testing consultation services, specialized QA services, automation testing services, and standardized QA services. With experience of testing more than 252 web apps and 500 mobile apps, Bugraptor supports more than 100 mobile devices.
7. Kualitatem
It is a renowned agile-based company providing QA and infosec auditing services for more than ten years. This company has overcome all sorts of hindrances in technical grounds. It has played a significant role in making advanced development models for mega enterprises and corporates. Kualitatem has resolved hundreds and thousands of software testing issues. This has led customers to create a user-friendly product.
The services provided by kualitatem include; security testing, functional testing, performance testing, mobile app testing, software testing, automation testing, and much more.
8. Cigniti
Headquartered in Texas and Irving, Cigniti is one of the leading software testing companies. It is known for adopting up-to-date testing methodologies and industry standards. Its core services include; quality assurance, advisory and transformation, quality engineering, digital assurance, and next-generation testing. This company claims to have worked with more than fifty companies from the list of fortune 500. It offers a cloud-based service that enables customers to attain comprehensive dashboards, in-depth vulnerability reports, and recommendations.
9. Global App Testing
Global app testing provides innovative testing solutions to all of its customers. The main aim is to assist testing teams and QA engineers to eliminate challenges related to releasing the high-quality app. It is one of the most trustworthy quality assurance service providers. They have manual testing and augmented automation testing to enable companies to attain an effective transition to deliver top-quality products with the least testing efforts. Global app testing has assisted more than 105 countries with 25000 quality assurance professionals utilizing real devices in a practical environment.
10. Testrig Technologies
Testrig technologies have great experience in incorporating and delivering software testing services to the entire world. Being award-winning automation and QA testing company in India and the US, it hires extremely skillful and experienced quality assurance resources to fulfill complicated testing requirements and deadlines. During the last five years, this company has assisted half of the fortune 500 companies to make sure that their product is flexible and user-friendly for the customers. This company offers services to a wide range of industries including, banking, telecom, healthcare, and manufacturing.
Testring has focused on advanced software testing and selenium automation testing techniques such as mobile test automation, services, and API test automation, DevOps, and agile techniques. This helps various companies to attain the highest business ROI and test coverage.
11. Sauce Labs
Founded in 2008, it is a California US-based company that offers a cloud-based test platform. It performs continuous, automated, and live web and mobile app testing for businesses of any size. The core services include; test analytics, visual testing, cross-browser testing, real device cloud, and adding simulators and emulators.
Sauce lab offers a complete continuous testing cloud, one combined platform for Testing functionality, visual regression, and front-end testing. It is scalable for continuous development and continuous integration.
12. ScienceSoft
Headquartered in Texas, USA, this company offers IT consulting, App services, software testing, and software development. The team here provides relevant domain expertise as per project requirements to the customers. It guarantees to safeguard sensitive data and secure authorization.
ScienceSoft has an experience of more than 30 years of experience in software testing. It has successfully completed over 400 projects. All of the team members are ISTQB certified. It also has an in-house center of excellence for testing services.
13. A1QA
It is headquartered in Colorado, USA. It provides software testing and quality assurance services to various industries. A1QA works on values that include teamwork, collaboration, constant innovation, and delivering value, etc. this can work in flexible time zones. It offers a complete package of SQA services. The main services encompass automation, web application, consulting, and full-cycle testing.
With experience of over 15 years in the software testing industry, this company has effectively accomplished 1500 projects. It offers adjustable time zones and expertise in various domains.
14. TestFort
It was initially a software development company that created a subdivision called TestFort. TestFort contained a team of more than a hundred skilled QA engineers who had complete knowledge of testing for mobile and web, cross-platform and software solutions. Their QA team is committed to bringing innovative solutions for making the best QA process.
15. Oxagile
Oxagile smears its latest technology to deliver digital transformation for global corporations and SMEs. It has experience of more than fourteen years in software development services. After this, it decided to introduce automation testing services that guarantee reduced human errors, more cost-saving, and faster time to market.
It functions on an agenda that carries
Industry-standard tools,
Automation best practices
Reporting
In addition to this, it guarantees seamless and quick integration in the organization's work plan generates faster results.
16. LogiGear
Headquartered in California USA, it has an experience of more than 25 years of providing software testing solutions to startups and enterprises. It offers solutions for continuous testing, selenium automation, test automation, and test architect and mobile testing.
The core services incorporate performance testing, load testing, automated testing, functional testing, game testing, and API testing. The clients get cost-effective, reliable, and flexible solutions. It also offers expert manual testing services for projects with crucial deadlines. In addition to this, it also offers offshore testing and development.
Conclusion
The list of companies mentioned above will play a key role in assisting all the software development companies in taking the correct decision. This is because, it provides a detailed overview of the performances, services, and achievements of the top 16 software testing companies in 2021.
There are various companies that provide services at different levels. So, whenever a company wants to outsource its Quality assurance process, it can refer to the list and ensure that its business is following the right track. Selecting the correct quality assurance partners will help you to bring an expert team that can take care of all your software testing needs.
Just to help you a little more, here is the overview of the lengthy discussion.
| | | |
| --- | --- | --- |
| Company Name | Testing Services | Prominent Clients |
| Mindful QA | Manual, Automated, Performance and API | Google, Microsoft, Intel etc. |
| Quality Logic | Functional, Usability, Automated testing and QA testing Tools | Adobe, AT&T , BT, Microsoft Partners |
| Impact QA | Quality Assurance, Quality Engineering, Quality Assurance Consulting and Next Gen testingS | Panasonic, A&A, Quartz |
| QA Mentor | Core QA, Unique QA, On demand QA | Citi, HSBC,BOSCH |
| QA Source | Salesforce, Manual, Automated, API, Mobile QA, QA analysis | Oracle, IBM and Amazon |
| Bug Raptor | Web app testing, mobile app, game app, and automation | GSC, GeoTime, BedRock |
| Kualitatem | Automation, Mobile app, Usability, Responsive | MicroFocus, IBM and McAfee |
| Cigniti | Quality Assurance, Quality engineering, Quality assurance consulting, next-gen testing | Aviva and southwest |
| Global App Testing | Web App, Mobile app, exploratory and usability | Facebook, Google, Microsoft |
| Testing Tech | Web app, Mobile App, Performance and Cloud testing | Upstock and spentra |
| Sauce Lab | Continuous, Automated and Live | – |
| ScienceSoft | Security, Usability and Test Automation | Delloite, eBay and Ford |
| A1QA | Full cycle, quality engineering and complete test coverage | Addidas, QIWI, Yandex |
| Test Fort | Manual and Automated Testing | Symantec, Skype |
| Oxagile | Test automation and functional Testing | Discovery, Vodafone, Google |
| Logi Gear | Automation, Functional, API, Games and IOT testing | Amazon, Cisco, McAfee |
Falak Khurram is working with software testing lead as a senior writer. She's a news junky and loves to stay up to date on the latest marketing trends. Falak earned her MBA in Marketing from LSE in 2016.