Top 16 Performance Testing Companies For 2023 Around The World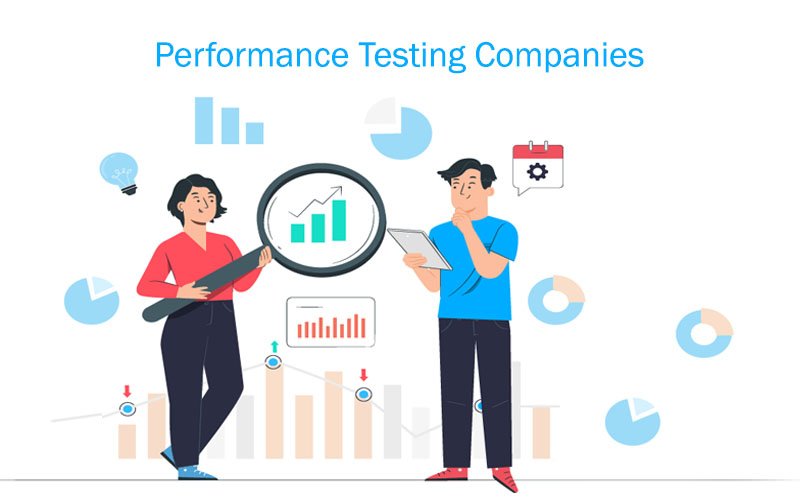 Performance testing is a streamlined procedure of examining the resource consumptions, scalability, stability, response time and speed of a software app under specific working conditions. The primary purpose of the technique is to recognize and eradicate all the hurdles in the software app. It is a subdivision of performance engineering. It is also called "Perf Testing".
Performance testing is conducted to offer stakeholders information regarding the app. This includes scalability, stability and speed. In the absence of performance testing, several issues are likely to incur. These issues include:
· Slow running when different users use like at one time
· Poor usability
· Discrepancies across various operating systems
It also plays a major role in determining if the software meets stability and usability necessities under desired workloads. Apps launched in the market with unacceptable performance metrics because of poor or nonexistent performance testing are expected to have bad repute. They often fail to meet desired sales objectives.
Keeping this scenario in mind, we are presenting to you the list of the top 16 performance testing companies for 2023 around the world.
List of Performance Testing Companies
QA Mentor offers Capacity planning and QA performance service and QA optimization and QA performance engineering. We know how to identify performance bottlenecks, how to establish proper workload model to simulate realistic number of users in production,
• Define the heavy and normal loads for your app
• Definition of heavy and normal data transfer for your app
• Outline the possible growth of your business
• Create tests to authenticate the performance for every defined load
• Conduct assessments, log benchmarks and collect important data.
• Offer comprehensive reporting with suggestions and recommendations for performance improvements
ScienceSoft is a global software testing company that helps customers plan capacity and validate software performance under normal, continuous, and extreme loads.
The company's experienced performance testing team needs just 1-3 days to dive into the software specifics and from 2 weeks to provide the first testing results. To measure software performance ScienceSoft uses the required performance KPIs, such as the number of users, response time, requests per second, throughput, latency, etc.
To guarantee accurate testing results and cause no disruption to a company's operations, ScienceSoft sets up a test environment that closely copies the production environment and keeps it isolated from real user activities.
ScienceSoft tests the performance of all types of software, including apps relying on modern architectures (microservices, SOA) and advanced techs (blockchain, AI/ML, etc.). The quality of the performance testing services and the security of the sensitive data entrusted to ScienceSoft are confirmed by ISO 9001 and ISO 27001 certifications.
3. KiwiQA
This company indulges in quality-centric performance and load testing. This plays an imperative role in guaranteeing app and software usability. The load testing services are particularly developed to see the app's or software's behaviour under peak load and normal load. This is done to recognize the finest operating capacity of the app with the features that are the cause of system degradation. This company incorporates a five staged model approach called K-SPARC.
· Analysis of consumer needs and associated requirements
· Prepare and plan for actionable things in line with customer requirements
· In-depth analysis of organised actionable items
· Create solution
· Repeat and create reports and execute test result analysis
4. PowerTest
This company provides an efficient and effective solution in order to execute load tests for your software app. The main services will permit you to organise your app in a way that supports present and future level loads. The success is credited to flexible service modified to accomplish performance objectives and goals. It follows the process mentioned below:
· Professionally managed projects via experienced team of performance engineers
· Test execution through the combination of the following facilities:
Over the internet from powertest's facilities
Distant test tool implementation located at customer's site
Performance engineering at customer's location
· Development of a comprehensive test plan incorporating the company's six steps methodology to guarantee that the load test project is modified to meet particular objectives and goals
· Development of test scripts that represent the actual world behaviour
· Iterative testing procedure that loops via the following stages until performance objectives and goals are accomplished:
Implementation of lead situations that are developed to work as per your desired workload
Result analysis
Modify or tune the software app based on the outcomes
Sharing outcomes with your team and make suggestions
5. TestingXperts
Consistency and reliable performance play an imperative role in determining the success of any organisation. Nevertheless, problems regarding app performance are sometimes detected in live situations that create considerable damage to the company's reputation. This is the point where performance testing becomes very important. This is very significant to determine app behaviour at peak scalability and performance levels.
TestingXperts assist you to forecast app performance and behaviour in real-life and simulated environments. This will save you from spiteful events at a later stage. This frustrates the customers and affects the revenue. TestingXperts guarantee that the app is responsive and reliable enough to reply to peak hours like black Friday sales. They also scale future events like ongoing business growth, regulatory changes, new clients, acquisitions and product release. They also guarantee that the apps meet SLAs and contractual obligations for performance.
6. QualiTest
QualiTest is a company that provides performance testing services to its customers. It assists you to enhance the processes and quality of the software. For this, it incorporates innovative and automation tools. This company has a team of testers that allows you to manage software testing with zero disturbances. It allows you to attain your quality assurance objectives. This company plays an imperative role in providing faster and on-demand testing services with the incorporation of artificial intelligence (AI).
7. ImpactQA
ImpactQA has a team of certified quality assurance performance testing experts. They carry out detailed investigations regarding delivering practical recommendations that are relevant to performance enhancements. Their capability as a performance testing company can be seen via high-end knowledge. This knowledge is associated with various app technologies and commercial off-the-shelf (COTs) or open-source tools. They have a worldwide clientele that can take advantage of an unpremeditated cost framework. This assists them in performance assessment of cloud-based, client-server, mobile and web apps.
8. Cigniti
It is a load and performance testing company that provides services for cloud databases, mobile, distributed systems, web and client servers. It entails performance engineering incorporating endurance test, stress test, load test, baseline test and capacity planning.
Cigniti offers an in-depth recommendation and analysis for performance enhancements. It provides cloud-based testing that guarantees current user stability for the utility and energy industry.
9. ZenQ
This company offers performance testing services that will assist you to detect and resolve the bugs in the app as early as possible. Late detection of performance issues leads to the loss of reputation and revenue. The attention spans of both the customers and the businesses have reduced. More than 75% of the users label performance as the main reason for installing or installing any application.
This company has a dedicated centre of excellence that researches and develops solutions for problems in various industries across a wide range of technological platforms.
ZenQ takes the end-user perspective towards app performance by working together with various stakeholders in recognizing the performance requirements. This method is iterative and concentrates on separating various players that are causing probable performance problems
10. QAwerk
This is also a very well-known QA testing company that offers performance testing services to the customers worldwide. It permits the maximisation of the procedure of developing and implementing test cases. The company assists its customers in determining the best configuration equipment. It provides a facility to assess the performance system and real time reaction with varying configurations.
This company detects long response and slow loading time, system reliability and poor scalability problems. Its performance testing determines the number of users performing simultaneously under the app load.
11. QualityLogic
This is one of the best performance testing companies that offer a testing facility for mobile apps, websites and software. It provides flexible service to fulfil the consumer needs.
This company utilises a wide variety of testing tools for performance and load testing. QualityLogic assists you to authenticate interoperability, conformance to industry standards and product performance.
12. ThinkSys
It is a well-known quality assurance company. It has transformed the desire of ruling the market of its customers into reality with its flawless quality testing services. They are well recognized for providing outclassed performance testing solutions to enhance software performance. They provide a big range of performance testing services for various platforms and domains. These domains include: analytics, mobile, cloud, web and desktop. The company's team of performance testing specialists has proven their competency and expertise by offering seamless performance testing solutions with exceptional quality assurance.
13. JadeGlobal
JadeGlobal uses more cloud-centric and diverse performance through systems and apps. It is becoming a major and an important factor in attaining customer satisfaction. Assessing business apps to guarantee they perform flawlessly during peak times is important prior to launching them. This company has a good amount of experience in stress testing and validating business apps and can guide and enhance business performance. This approach focuses on:
· End-to-End Performance Testing
· Sprint Level Performance Testing with Stubs
· Component Performance Testing with Stubs
· Code Level Performance Testing for Optimization
14. Cybage
Cybage is a performance testing company that offers performance testing services to resolve important app behaviour. It provides quality assurance based on different app scopes such as platforms, sub-components, platforms and SLAs.
Being one of the best performance testing companies, it uses a wide variety of tools for page analysis, service monitoring and lead generation. It specialises in creating on demand based performance testing platforms incorporating cloud services and open-source services. Cybage performs on bigger platforms incorporating mobile, LAMP, Windows and Java.
15. TestVox
The main aim of TestVox is to guarantee that the product endures hurdles and puts forth fast and bug-free apps ahead of consumers. This is done to make sure that the people do not uninstall them. This company has a broad range of performance testing services that will help you to issue the easiest versions of the app.
TestVox incorporates economic tools to implement performance like load testing. This guarantees high standards and cost-effectiveness. This company gives priority to the client's requirements and collects guaranteeing industry standards to make sure high standards and cost-effectiveness. The stress and load testing are performed on Linux, Windows and other operating systems.
16. Algoworks
This is one of the top performance testing companies that offer load testing services to assess the performance of the software. It assists enterprise and startup businesses to enhance cloud and web performance.
This company provides high-end customer experience and resolves available defects. The company incorporates real test case situations on actual devices to execute testing. It offers logs, videos and visual reports to attain testing objectives.
17. Performance Lab
Performance lab is a company that can assess your app releases flawlessly on time. It utilises different automation methods that assist you to evaluate the performance of the software incorporating continuous integration techniques.
This company assists you to position software in the production environment. It provides a system that performs on any device without any difficulty. Performance lab permits you to look for a limitation of the software.
This company performs auto-tests on mobile, web and desktop apps. Nevertheless, it also executes a manual performance assessment procedure to attain excellent software equality.
18. Kualitatem
The remedial costs of doing the quality assurance of any app are very high. It has become very important to see the degree to which a product performs under stress level ranging from 100 to more than 100,000 users per minute.
Kualitatem uses a straightforward and in-depth approach towards identifying your product's performance requirements and recognizing performance hurdles affecting your company's performance. They have a team of trained developers, system engineers, architects and performance analysts. Their work is in collaboration with each other to deliver flawless performance testing services to adjust systems to remain stable and powerful. This is one of the top performance testing companies that have played an imperative role in delivering the best quality testing services for more than ten years. They have a huge clientele in Europe, USA and the Middle East.
Conclusion
After viewing the discussion above, it can be said that the significance of performance testing cannot be overlooked. Even a slightest defect can cause a company to lose billions of dollars from its revenue.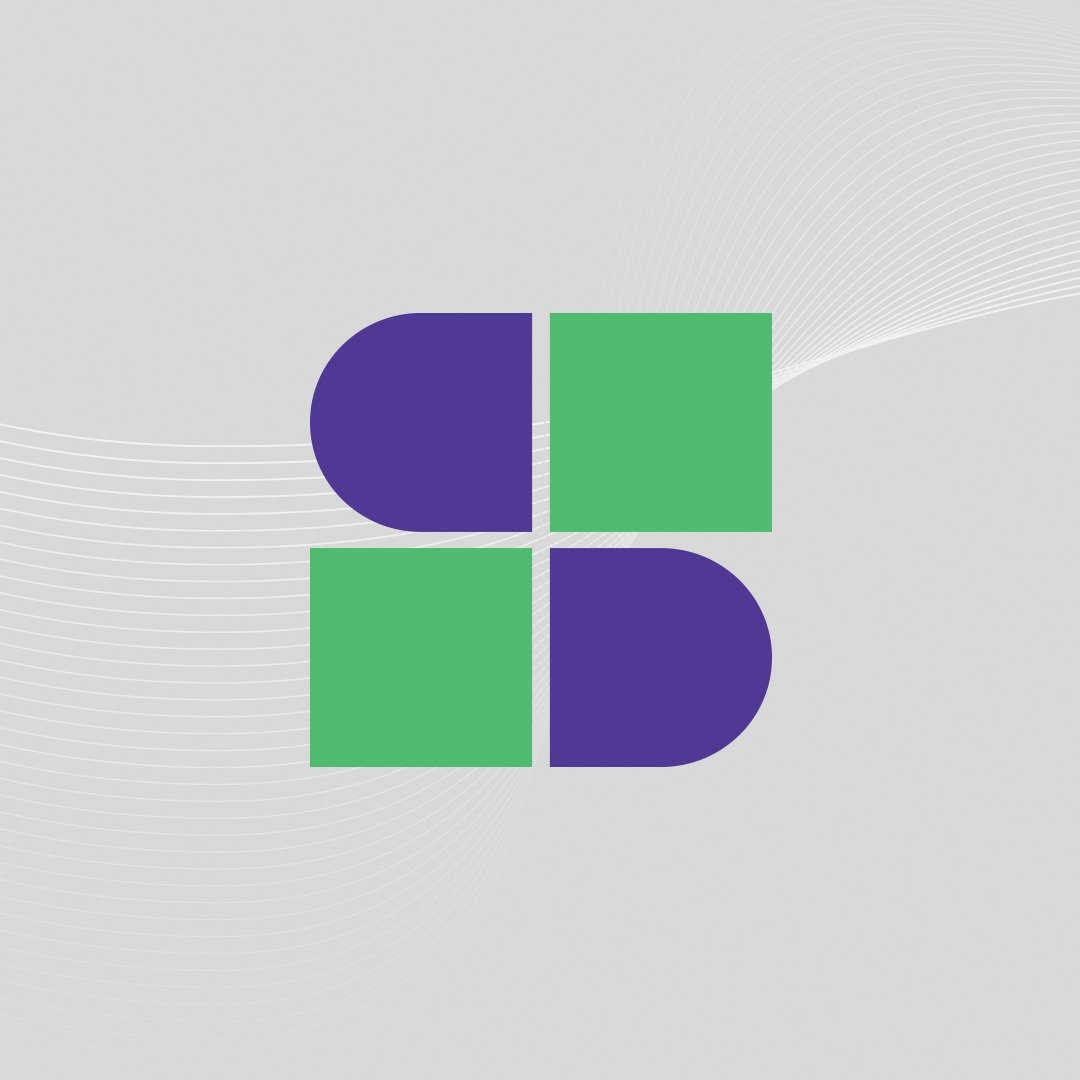 Software Testing Lead providing quality content related to software testing, security testing, agile testing, quality assurance, and beta testing. You can publish your good content on STL.