Why it is Better to Outsource Software Testing Services!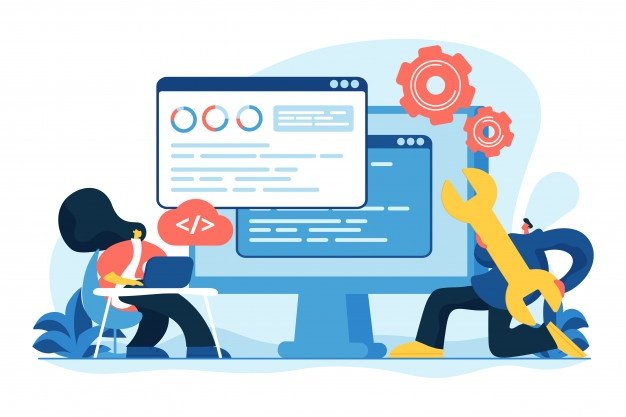 Table of Content
Introduction
What Do You Mean by Outsourcing Software Testing Services?
Advantages of Outsource Software Testing Services
Difference – In-house Vs. Outsourcing Testing
Why Outsourcing Software Testing Services is the Best Choice?
Conclusion
Software testing is a very crucial part of the entire software development lifecycle. The main aim of testing is to check, identify, and detect errors, mistakes, and bugs from the software during the implementation phase to have a secured SDLC. But, in some cases, if the company doesn't have an experienced in-house team in the area or the team members are occupied with another task, the company will face challenges in the system implementation phase. And this can significantly cost the business.
To resolve this issue, save time and money, companies opt to outsource software testing experts. Their services can help in solving both minor and major issues that come along the software testing process and can help in delivering the perfect system to the clients. To know more about it and see how outsourcing software testing services is a better option, let us go through this blog.
What Do You Mean by Outsourcing Software Testing Services?
Software Testing Outsourcing is an approach where that is carried out by an independent company. It is not directly involved in the software development process.
Though software testing is a very essential phase of the software development process, it is generally viewed as a non-core activity by the majority of IT organizations. In this scenario, outsourcing the software testing services is the best option as normally testers are required once a part of the software or the entire software is created. So, organizations hire an in-house team that can concentrate on their core development activities while they hire external software testing experts only when they need them and can handle the independent validation work.
So, this shows that if the business organization outsources software testers that it can benefit them a lot as they can work independently and help in enhancing delivery confidence, lower infrastructure investment, reduced time to market, predictable software quality, increased time to focus on development, and de-risking of deadlines.
In addition to this, Software Testing Outsourcing is something that comes in different forms and they are –
Full insourcing, outsourcing, or remote insourcing of the entire test process.
One-off tests that are related to stress, loading, or performance testing.
Beta User Acceptance Testing.
Basically, outsourcing software testing is a process that is utilized when a company does not have enough in-house resources or capabilities to address testing needs. Outsourcing can offer expertise in many areas like testing software for the mobile, web, or printing. And as outsourcing is becoming more and more popular, software testing organizations have started providing outsourcing services to organizations located in the home country or other offshore or onshore sites.
Advantages of Outsource Software Testing Services
Some of the major outsourcing software testing services that can benefit a lot are –
1. Fewer Management Efforts Needed
When organizations opt for an external team for testing, they don't have to invest their time and effort in training staff. And after the testing phase starts, the hired testing team will not require any direct supervision to execute difficult or critical tasks. This is one of the biggest advantages as the outsourced team will be able to manage their own tasks and their testing procedure with the help of the in-house members. In this way, the manager will get more time to handle other critical aspects of the software development process.
2. Business Assurance
If you want to succeed in your business, then the software or application that your company has must be user-friendly. And to have a perfect solution, the software that is created to offer the best services to the customers, must be tested by using the latest tools available in the market.
So when you hire an outsourcing software testing team, the user has the best tools for testing, and that also the company doesn't have to pay for it. This means that you can get the best services without any additional costs. This shows that when you choose an outsourcing company, it makes it easier to adopt an effective testing approach.
3. Efficient Workflow
If any company tries to merge the development and testing teams, it may become difficult to detect the problems and address them. And if the development team has to work extra for finding bugs, it will be difficult for them to continue concentrating on their core tasks. So, if the company doesn't want to overburden the programmers, they must hire an outsourcing team of testers who can help in getting rid of this problem and can create a perfect testing procedure.
4. Lower Infrastructure Costs
When organizations are working on creating software and they want to test it, setting up the software testing environment will be a very costly and time taking process. The main reason behind it is that the company will have to invest in buying software and hardware testing tools and this will increase the overall cost of the project. So instead of that, businesses choose to outsource a software testing team that has its own tools and can work for the company's project at nominal cost.
5. Fewer Conflicts in Internal Teams
Testing is a process that can create conflicts between the testers and developers so when the testers find bugs, the developers will have to make changes and this can be a very tiring and time taking process. So when companies hire outsourced teams, the issues become less. The reason behind it is that outsourcing testing services providers will work for definite hours to solve the critical issues and make a list of bugs at once. They won't keep on sending a list of things that are missing in software every now and then like an in-house team.
Difference – In-house Vs. Outsourcing Testing
The main difference between in-house and outsourcing testing is very clear. The in-house software testing team incurs significantly greater expenses as they will require a proper infrastructure and even when they are getting hired, the company will have to go through some operations and it will cost them more money. Besides, there can come chances when the in-house professionals don't have much experience in handling certain bugs. And because of this, they might take more time to understand problems. This shows having an in-house team will not only be expensive but also very team-consuming or let's say time-wasting process.
In contrast, when a company has an outsourced testing team, the hired team will be such that it has members that have a lot of experience and expertise in using the necessary tools required to perform effective software testing as well as resolve every bug without wasting time. Therefore, the company won't have invested in infrastructure and will also be able to save some time.
Why Outsourcing Software Testing Services is the Best Choice?
Here are some of the major reasons that prove that hiring outsourced software testing service providers is the better choice than going with an in-house hiring process –
1. Expertise
When you are looking for a testing partner there are some questions that will come to your mind. Is the company or agency you are choosing well-established? Do its employees have enough experience? What are the types of testing the organization does and which technologies they use?
So, when you go with outsourcing, all these questions get answered and you get a team of testers who have the experience, expertise, resources, and speed that is required while testing software. And you won't get all these factors in the in-house tester, and in case if you do get it, it will cost you very much.
Therefore, if any company wants a testing team that has enough expertise, experience, and knowledge of the latest technologies like IoT testing, the best option is outsourcing the talent. But, when you find such a potential partner, don't forget to discuss aspects like turnaround time, communication channels amongst the teams, and software testing strategy and methodology.
2. Cost-effectiveness
Cost of Software testing is one of the most important aspects when it comes to the software development process. And getting software tested costs way more than the entire developing process. Therefore, the majority of the businesses decide to hire an outsourcing testing team. When an outsourcing team is working for you, you don't have to pay for the resources or tools they use for testing your software, you only pay for the hours they have invested in working for you. So it can cost much less compared to having an in-house testing team.
3. Resources
One of the biggest reasons behind choosing to outsource and not in-house is the number of resources required. And this is for every phase of the software development process, especially testing. When you want to have an in-house testing team, you will have to go with the hiring process, will have to offer proper systems, workstations, and infrastructure to the tester for them to work for you. And while the developers are creating the software, the testers will be free and you will still have to pay them their salaries.
So to avoid providing all these facilities and resources, companies hire outsourcing experts. They work from their own place, use their own tools, and the organization has to only pay for the number of hours they work.
Conclusion
As seen in this article, software testing is a very important factor in the entire software development process. But at the same time, it is a very costly process. And that is why organizations prefer to outsource software testers. The outsourcing team comes with a lot of experience and has its own resources. The businesses only have to pay them for their expertise and the number of hours they invest to offer the best results. So, outsourcing testers is the right and perfect choice for any software development company.
Veronica is a technical writer, and being a tech geek she has a passion for writing on emerging technologies in the areas of software development, .NET, and Dedicated Software Development.